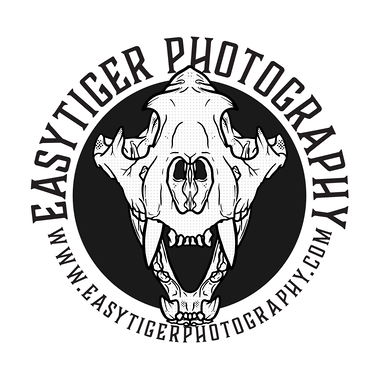 Easytiger Photography is based in Melbourne, AU.
Hey there! My Name is Taylor, & I am a female part time freelance photographer.
I aspire to bring out my clients personalities through the photos we create, by encouraging a fun & comfortable atmosphere. Creating content & bringing ideas to life. People have often described our shoots as a confidence boost, which is one of my goals. To help people feel happy in their skin.
Working with all ranges of experience, I am able to provide direction and assistance throughout our shoot and assistance with branding, style, planning & execution.
I am available to shoot Monday, Tuesday & Friday when in Melbourne. Tour days will vary.
I often travel interstate & overseas to be able to interact and create with like minded individuals and new faces.

My tour dates can be found on my social media & on the Tour section of my website.
Suicide Girls
"What some people think makes us strange, or weird, or fucked up, we think is what makes us beautiful."
THIS IS OUR IDEA OF BEAUTY REDEFINED.
As a Staff photographer & recruiter for Suicidegirls.com, I can assist you with applying to the site, organising & shooting your set and developing your online presence.
A set is 40-60 photos of you taken consecutively, starting fully clothed & ending fully nude. Think classy strip tease!
Having worked with numerous models around the world and locally, I have had the chance work with many women of different styles, personalities & body types.
All tours are available to shoot sets at, however I am available throughout the year aswell. If you are interested in shooting a set, please email me with the subject 'Suicide Girls' & we can start your journey.
Publications
Multi - SOTD on Suicidegirls.com - May 2021

Willow - SOTD on Suicidegirls.com - November 2020

Liajaye - SOTD on Suicidegirls.com - October 2020
Dainty - SOTD on Suicidegirls.com - October 2020
Alerose - SOTD on Suicidegirls.com - August 2020
Darthoxx - SOTD on Suicidegirls.com - June 2020
Silphco - SOTD on Suicidegirls.com - February 2020

Keisha - SOTD on Suicidegirls.com - December 2019

Inkd Barbie Issue #94 Cover Model - (AU)
Arcadia - SOTD on Suicidegirls.com - October 2019

Ultraviolet Magazine October '19 Issue (USA)
Ivory - SOTD on Suicidegirls.com - September 2019

Midnight - SOTD on Suicidegirls.com - August 2019

Ultraviolet Magazine July '19 Issue (USA)
Webby - SOTD on Suicidegirls.com - April 2019

HeidiV - SOTD on Suicidegirls.com - March 2019

Frame Magazine INKED5 Cover - Nov 2018 (USA)
Frame Magazine INKED5 - Nov 2018 (USA)
Chloee - SOTD on Suicidegirls.com - October 2018

Inkd Barbie Issue #42 Cover Model - (AU)
Ultraviolet Magazine Issue #10 - April 2018 (USA)
Budfairy - SOTD on Suicidegirls.com April 2018

Ultraviolet Magazine Issue #6 - December 2017 (USA)
Heidiv - SOTD on Suicidegirls.com October 2017

Inked Girls Online publication - Angel Gore August 2017
Inked Girls Online publication - Mia July 2017
International Magazine Issue #27 (AU)
Inked Girls Online publication - Cat Kasey June 2017
Armani - SOTD on Suicidegirls.com April 2017

Delicious Dolls - The Tattoo Issue January SE 2017 (USA)
Sweet n Inked Magazine - Fall Issue 2016
Hylia - SOTD on Suicidegirls.com July 2016

Howlite - SOTD on Sucidegirls.com May 2016

Inked Girls Winter Issue #19 (AU)
Hylia - SOTD on Suicidegirls.com January 2016

Inked Girls Summer Issue #18 (AU)
The Cats Meow Magazine Summer Issue 2015 (USA)
Verde - SOTD on Suicidegirls.com July 2015

Hylia - SOTD on Suicidegirls.com June 2015

Sour Magazine October Issue #7 (USA)
Inked Girls Summer Issue #15 (AU)
Klassy Keen Magazine Special Edition Lingerie Part 2 Issue (UK)
Garter Mag Online Feature December 2014 (UK)
Ink Pushers 2014 (UK)
Babalous Beauties June 2014 (UK)